Web Design For Your Small Business
Custom-designed websites that are lean & elegant, mobile-friendly, SEO-enriched, with content you can update yourself.
AMCK Design is a Vermont micro design studio that makes handcrafted websites for small businesses, communities, nonprofits and just about everyone in between. Your website's #1 goal is to connect with your target audience and I make sure that we get there.
1) Planning Your New Website
Developing a successful website begins with a solid plan. Planning for your target audience is vital to ensuring that your website content communicates effectively. What you personally like is not as important as what your audience likes and we'll try to pinpoint those aspects.
Questions To Get Us Started:
Who is your target audience and what are your broad and specific goals for the website?
How do you expect people to find your website … via search engines, printed media, word of mouth, online directories? It will probably be a combination of these. If you plan to rely heavily on search results, SEO will be a vital factor for your website content. Read more about SEO »
Domain and hosting: You buy your domain name and I'll host your site OR we can use the host provider of your choice … I'm easy.
Determine Best Content:
To get noticed by your target audience, what look & feel would be best: minimal & modern, warm & earthy?
Would you like to maintain an online newsletter or blog? It could really help your website's ranking in search results.
What content is THE MOST important? We'll make sure it is up front and center and/or very easy to access.
Do you expect that your website content will change a lot on a regular basis? Are you inclined to update your content yourself or pay me to do it?
Upon leaving your website, what feeling or quality do you want visitors to remember most?
Together we can clarify and make decisions about these types of questions. And no tech talk, I promise!
Stay On Budget:
Let's streamline the size of the website to ensure that we keep to your budget. I never try to oversell my clients. Being a small-business owner myself, I know about budget constraints and staying realistic and so I want to ensure that your new website is cost-effective for you. Payment plan options, you ask? … we can do!
2) Let's Get To Work
I would love to build you a new website that is totally customized according to your preferences. It can include…
Search-engine-optimized content that is on-topic to keyword search queries.
Appropriate, high-quality images (I can use yours or purchase stock images for you).
Image slideshows, pop-up content windows, custom buttons … you name it. Password-protected web pages, embedded YouTube videos or audio files, parallax images (background image slides behind the text).
I can design a high-resolution, vector-based logo for you if you need one, that can be used in all of your printed media from ultra-tiny to huge (vector refers to images that are not made out of pixels so their size can be drastically changed without getting blurry). NOTE: logo design usually incurs an extra charge.
Your website can start small and grow over time (I'll show you how to create new web pages yourself OR you can hire me).
The #1 thing: Your site needs to speak to and connect with your target audience … we'll make it happen!
3) Time To Launch!
Unless you'd like a small 1 or 2 page site, figure on 8 weeks to get your website designed and published.
When your site is published, I will:
Flesh out remaining SEO tasks.
Install Google Analytics so you can access visitor data.
List your site with Google Search Console so that it will be indexed quickly.
Show you how to log in to your WordPress admin panel and update content yourself OR you can hire me to make updates for you.
Perform WordPress updates and backups: Both are vital for the security of your site and I will take care of these for you going forward OR you can work out your own arrangement if that's better for you.
Respond to any emergency that might arise. I'm here and put aside whatever is at hand to respond to problems. I monitor your site on a daily basis and am alerted instantly should there ever be a problem (this is rare).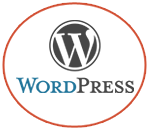 What is WordPress? WordPress is a web design interface that I use exclusively these days. In 2016, 27% of the world's websites were running on WordPress, so it is by far the most popular content management system (CMS). It is super-versatile for web page designing, content is easy to update, and it's easy to write blog posts and create new web pages. It is a robustly-supported interface and is routinely upgraded with great new features.
Updating content. If you're comfortable with text-editing applications, it will be pretty darned easy for you to update your content yourself. We will log in together the first time (can do remotely) and I will teach you how to navigate around the admin panel. I am always on-hand down the road for that spontaneous question … just a phone call or email away.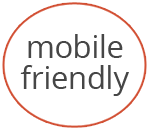 Mobile-friendly web design (aka responsive web design) is no longer an option; it's really a necessity. Websites that are mobile-friendly are designed to work well on all screen sizes and on all devices. Every website I build is mobile-friendly.
Good reasons for having a mobile-friendly site:
Search engines penalize websites in their search results that are not mobile-friendly
You want your website's design to be up-to-date (because it reflects directly on you/your business!)
Your website visitors should have a good experience when navigating your site!
Do you have a website that needs to be made mobile-friendly? I will happily rebuild your static website to make it so! Take the mobile-friendly test »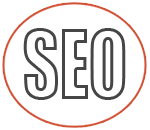 SEO: Search Engine Optimization. There are two types of listings on search engine results pages: organic and sponsored listings. Sponsored listings have been paid for with programs such as Google AdWords™ advertising service.
When it comes to SEO, it's the organic listings that we are interested in. There is no magic formula for a high ranking, but there are specific things that can help a website achieve a high ranking.
I perform all best practice SEO strategies on every website:
I use all of the standard strategies for keyword placement in the back-end coding of your site.
I encourage you to deeply consider your content to ensure that keywords (search terms) and key phrases appear liberally throughout your text. This is really the MOST important aspect for SEO.
When publishing your site, I submit your site to Google and Bing for fast indexing.
I submit your site to Google Search Console™ to receive malware alerts and to take advantage of the other SEO features it offers.
I install Google Analytics™ service if you would like it.
What you can do:
Compose your text for your human audience AND also for search engines so make sure your text has lots of well-placed keywords … this is important and I am happy to advise!
Websites are also ranked by popularity so lots of traffic to your site will help it rank higher. Your social media pages are very good for positioning you across the web as are GOOGLE places and maps, and Google AdWords™ advertising service. Also put your URL on all of your printed media and any other creative thing you can think of.
Lots of links to your site from other websites will also increase its ranking so be sure to include your URL in reputable online business directories where your business is listed.